The Massaging Travel Pillow that's Revolutionizing Healthy Travel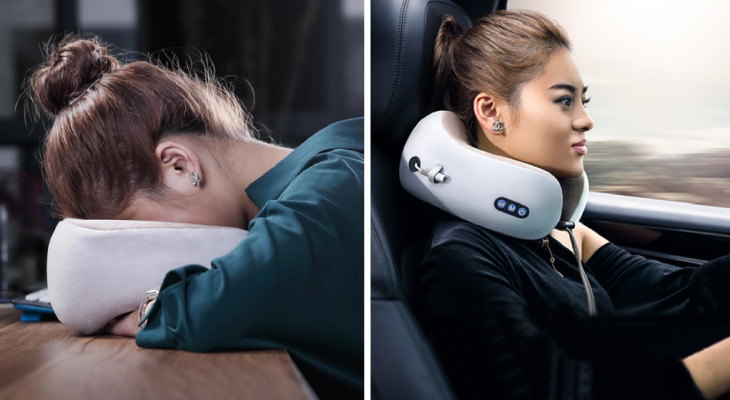 Traveling is hard on our bodies. You have to carry luggage and sit for hours. It's especially uncomfortable if you're driving or going by plane. You have to keep the same posture for hours while you're driving. On the plane, it can be difficult to get comfortable, whether you're traveling coach or business class. A travel pillow makes a big difference in comfort, but there are so many to choose from!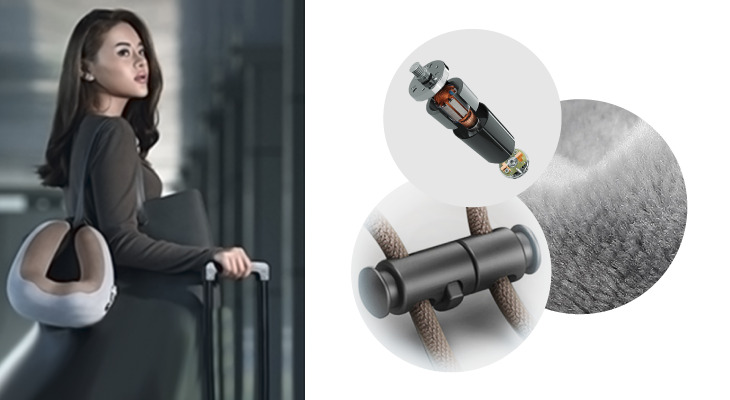 Not all Travel Pillows are Made Equal
With so many options to choose from, how do you decide which travel pillow is for you? There are some important features to consider. Everyone thinks about comfort, but have you thought about whether it's easy to carry? With your carry on, personal item, and maybe more luggage, the best travel pillows come with a fasten to prevent it from dropping. A clasp keeps it securely attached to your bag or suitcase. Additionally, have you thought about getting a travel pillow that's also good for your health?
---
Get a Travel Pillow that Improves Your Health and Rest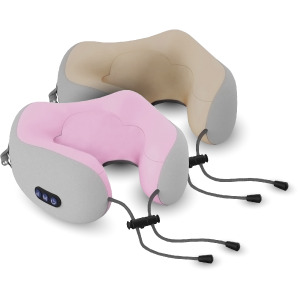 Traveling can come with aches and pains, and that pain is usually in your neck. Whether it's because you carry your stress in your shoulders or lots of luggage, a tense neck almost always comes along as a travel companion. Wouldn't it be great if you could bring a personal masseuse along instead?

Pillow Relax is the travel pillow that also massages your neck. It's ergonomic shape helps keep your neck correctly aligned on your journey to help prevent pain in the first place. Pillow Relax uses a fusion of pressure point massage and acupuncture techniques to release the muscle tension in your neck. Between the memory foam pillow and the massage features, you'll be able to sit back and enjoy your next trip with Pillow Relax.


---
Luxurious Massage Features
Along with the memory foam pillow, Pillow Relax has temperature settings and two synthetic knuckles. You can customize the heat and strength of your massage with the push of a button. Pillow Relax ranges between soft, medium and deep tissue massages so that you can customize the level of intensity to what's right for you. It's a personalized massage in a pillow!

Pillow Relax was designed with insights from acupuncture pedagogy and pressure point research to deliver the most relief. The synthetic knuckles are aligned with the core pressure points of the neck and come with a vibration setting. You can alternate between soft vibrations, kneading massages, or a combination of the two to get the best massage for your body.

While most massage machines require one or multiple cords, Pillow Relax has a long lasting battery. Charge it before your leave for work or your trip and enjoy. You can take and use it anywhere!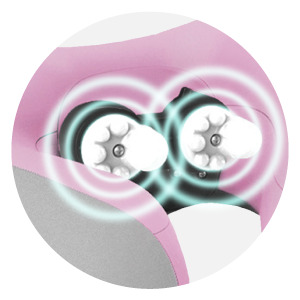 ---
Supports Neck Alignment and Massages Your Neck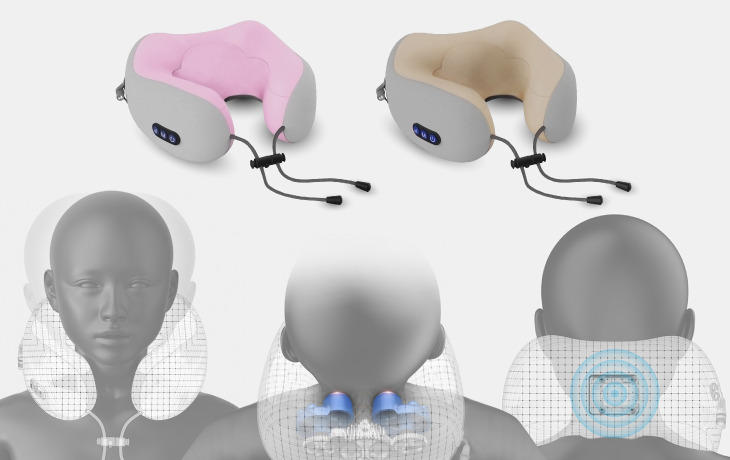 Pillow Relax is made of memory foam and has a velvety soft outer case. Sometimes travel pillow materials irritate the neck after long periods of use, but Pillow Relax is made of a polymer that is gentle on the skin. You can wear it on a long flight or all day at work without any irritation. It's perfect for people with very sensitive skin. Pillow Relax also has a sliding adjuster so that you can customize the fit to your body.

The pillow is in a U shape to protect cervical alignment. While we're in transport or working at the office, we often sit in positions that aren't good for our spine. These bad postures especially affect the neck. Working at a computer or looking at a cell phone for long periods triggers forward head. This posture can eventually lead to Dowager's Hump, a fatty nub that develops on the back of the neck due to muscle strain. Pillow Relax prevents this alignment by giving your neck support. You neck can stay relaxed while your work, travel or watch TV. No more neck strains from a bad resting position or looking at a screen! To optimize cervical health, Neck Relax massages your neck muscles to prevent Dowager's Hump, headaches and other health issues that involve your neck.

For a limited time, the official store is offering a 50% discount on all purchases. Get yours now!


Watch How it Works!
Relax Your Neck and Improve Your Posture Anywhere You Go
Pillow Relax is perfect for relieving and preventing neck pain every day. Wear it while you drive, relax at home or take public transport to work. Use it while working on the computer in your office. It's the perfect travel companion for flights and train rides. The material, shape and massaging techniques of Pillow Relax are optimized to improve your neck health. The memory foam conforms to your body for maximum comfort to relax your neck muscles. Its special shape keeps your neck aligned correctly to prevent pain and tension. The synthetic massage knuckles and vibration features administer exactly the type of massage you need to relax and release muscle tension. After a few uses, you'll notice the improvement in your health and relaxation immediately!

Don't forget to claim your 50% discount at the official store. Scroll to the link below to get yours now!
All the Perks of Seeing a Masseuse in a Travel Pillow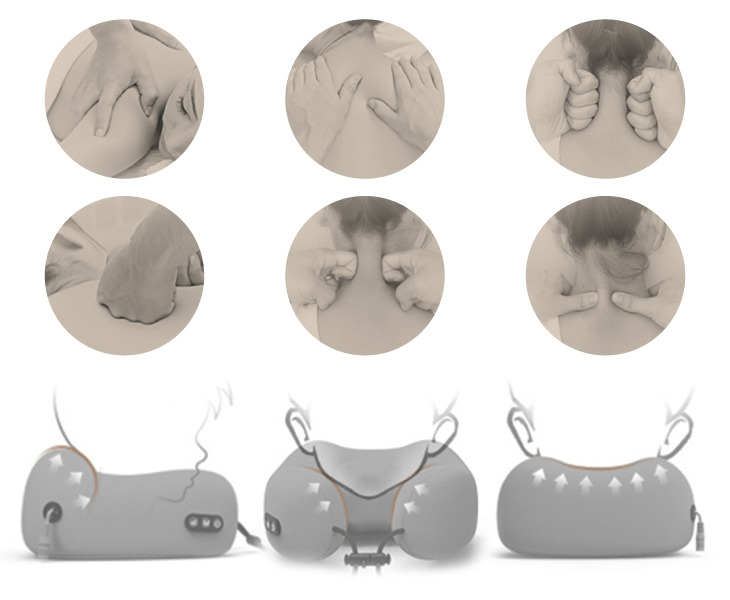 Key Features
Pressure point and acupuncture techniques combined with silent vibration motor.


Memory foam pillow and velvety case material that's hypoallergenic and soft to the touch.


Secure and easy-to-maneuver clasp to adjust the size and attach to a personal item or suitcase.


Improved relaxation at home, in your office or on a plane for an unbeatable price.


You can place your order online through the official website in United States to be sent to your home.

Only during the launch period, the company is offering an exclusive promotion for this product through this link. And if that were not enough, they also offer a discount for bulk purchases.